Get More Out Of
Your CRM
Evolve with the immigration industry through our free training and education
Get Started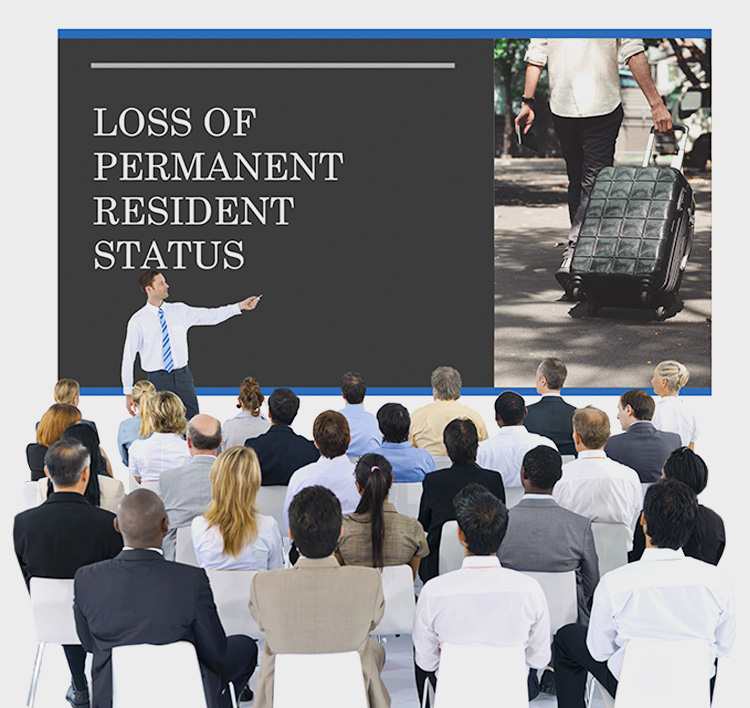 Continuing Professional Development
Officio Studio
We Know the Importance of Professional Development
Officio offers subscribers free and easy access to training material to help you improve your skills and comply with regulatory requirements:

Access over a hundred hours of CPD content from recognized providers
Explore case studies and client simulations to deepen your understanding and experience
Receive weekly practical tips from industry experts
Join inspiring courses and sharpen your business and networking skills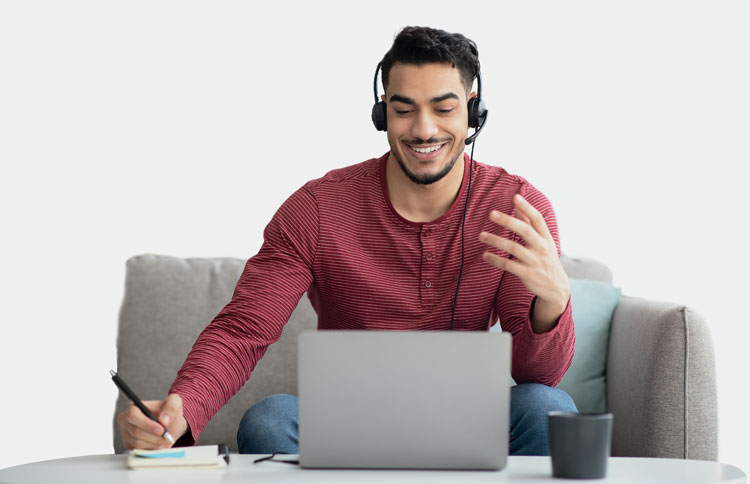 In addition, Officio Studio helps you build your operation with resources that focus on running and growing a thriving business, including:

Entrepreneurship
Business development
Building your professional network
Client relations and communication
Remain competent and compliant with training
Designed for your industry
"Having access to educational resources that allow me to meet my regulatory requirements, keep updated on immigration policy and programs while growing professionally, is fundamental to me. Officio Studio provides all the resources I need in one convenient place. It is my one-stop shop!"
"The Studio is absolutely wonderful and the sessions are very informative."
"Officio Studio is a heaven-sent opportunity! I am able to update, enjoy and keep in touch in my immigration business. I love the personal well being category!"
"As an immigration lawyer, I need to stay up-to-date on immigration law and programs to remain relevant with my business practices and maintain my professional networks.
Officio Studio helps me to stay ahead of the curve by providing helpful educational resources in one convenient location. It's fantastic!"
"There's a lot to do as an immigration professional – remain current on immigration matters, grow my business, make important industry connections, and try to take care of myself. What I like best about Officio Studio is that I can learn about all these things in one place!"
"Officio expertly helps our firm stay organized, updated and educated with the fast and changing Immigration processes, policies and programs. To ensure we remain competent and up to date, the Officio Studio platform provides a wealth of knowledge and good practices. The courses, simulations and tips from the experts are engaging, fun and extremely useful learning opportunities. The Hosts and Presenters themselves are very generous and engaging and you even get free valid CPD hours for watching!"
Get a Free Video!
Watch a free educational video to enhance your understanding of immigration or strengthen your business, networking or personal skills.
Get It Now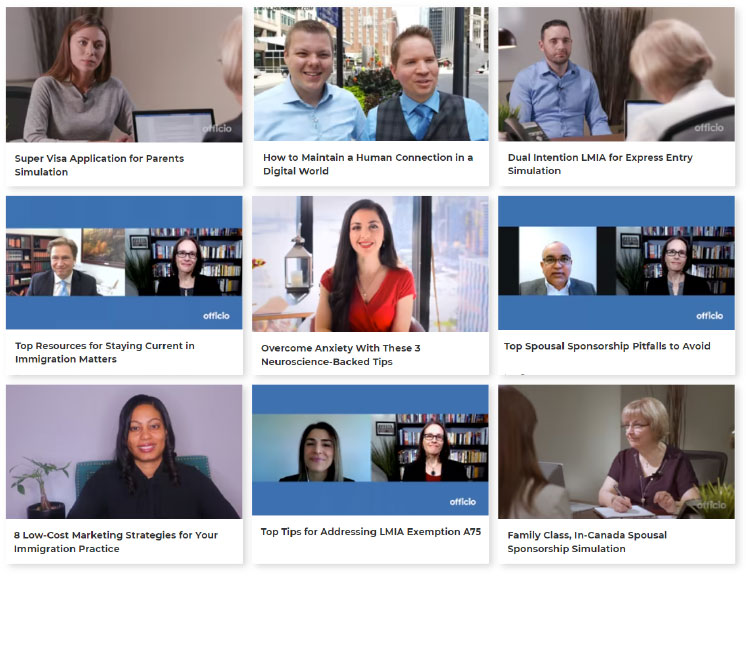 Stay Ahead of the Curve to Grow Your Practice
Officio gives you specialized software designed to help you grow
Step 1
Sign Up for
Officio
Step 2
Streamline Your
Processes
Step 3
Run Your Business
With Ease